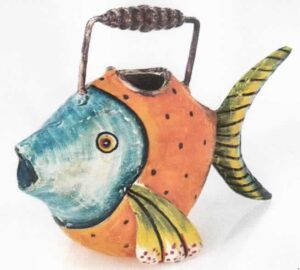 Watering can made of steel is classified as "Table, kitchen or other household articles and parts thereof, of iron or steel"
The definition of Household articles is ambiguous.
Confused between 7323 and 7326.
HS :732399
Reference :DE24911-11-1
Issued :April 23, 2012
Description :Are completely made of steel (not no stainless steel) made in the form of a stylized fish watering, comprising a handle and a pouring device. Dimensions: height of about 18 cm, width about 23 cm, depth 10 cm. – Applicant information – see Appendix Figure. Such products include as ""other household articles of steel"" to the code number 7323 9900 90 0 of the Electronic Customs.