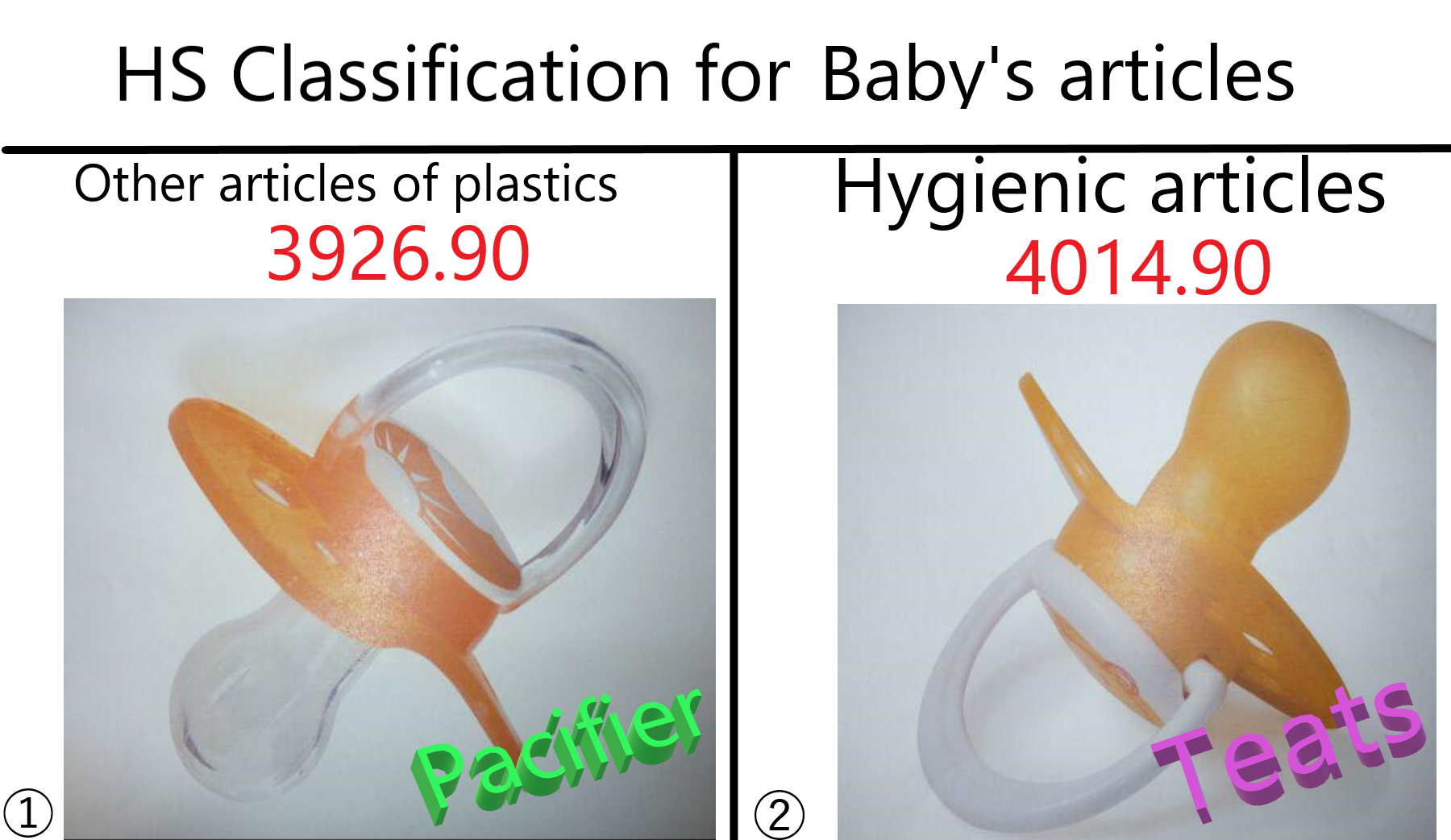 When Pacifier is made of plastic,it goes "Other articles of plastics" but
When Pacifier is made of rubber, it goes "Hygienic articles" not "Other articles of rubber"
EN to 3926(11), the item is called "Pacifiers" (or"baby's dummies") but
EN to 4014,the item is called "Teats".
Searching HS code by just typing the keyword "Pacifiers" may lead in the wrong direction.
This is an excellent example that we shouldn't search HS code just by keyword.
Here is a tips on how to ImageSearch for HS classification.
I'll find HS code for you. If you need my help, please apply from here.
https://www.fiverr.com/share/3NlLPL
Thank you always for the likes on my post. It will be continuing driving force to write more posts!
And sharing my post is always welcome.
Please follow my SNS. It's all about HS classification.
Linkedin
https://www.linkedin.com/in/taichikawazoe/
Instagram
instagram.com/taichikawazoe