Author: Taichi Kawazoe
HS classification adviser.

Experienced as a qualified customs broker for Japan Yokohama Customs for 10 years.

Supporting trading companies all over the world how to determine HS code thorough web site of "ImageSearch for HS Classification"
When it comes to HS classification, there is a vast amount of HS codes that make it easy to misclassify. Around 30% of all declarations are said to be misclassified to customs.
What happens if HS classification dichotomy or misclassification occurs?
Here are some consequences of misclassification:
● Overpayment of duties
● Missed opportunity to benefits from Free Trade Agreement
● Import may be subject to anti-dumping or countervailing duties
● Alert to customs about deeper problems, which could lead to an audit
● Unexpected customs clearance delays
This website is all about how to avoid those problems by specifying appropriate HS codes effectively to make trading procedures smooth and make the most of the benefit from reducing customs duties by the HS classification method.
Let me briefly introduce myself. I'm Taichi Kawazoe, HS classification adviser in Japan. I was working as a qualified customs broker for Japan Yokohama Customs for 10 years.
In that time, I had made more than 10,000 customs clearance declarations, both import and export, and encountered so many problems which are mostly regarding HS codes (classification dichotomy or misclassification).
With the experience of that, I came up with the best way to search HS codes online to define the target item's HS code precisely.
In this website, you will learn…
1. The method to search for the appropriate HS code online effectively to make customs clearances smooth, avoiding clearance delays and unnecessary inspection from customs.
2. Make the most of the opportunity to benefit from free trade agreements to reduce tons of customs duties. If trading transactions are continuous, the possibility of reducing customs duties is enormous and profit becomes higher.
3. Avoid overpayment of duties due to classification dichotomy or misclassification.
This method is based on searching the World Customs HS decision database to find reliable information to define the target item's HS code.
From this database, you can retrieve item descriptions, image, and defined HS code by item keywords.
This method makes it simple to find what HS code is appropriate for targeting items.
This database consists of 34 countries' customs HS classification decision data.
Here is the list of countries you can search for each customs HS classification decision:
United States, China, Japan, Taiwan, Chili, Australia, Austria, Belgium, Bulgaria, Croatia, Cyprus, Czech Rep., Denmark, Estonia, Finland, France, Germany, Greece, Hungary, Ireland, Italy, Latvia, Lithuania, Luxembourg, Malta, Netherlands, Poland, Portugal, Romania, Slovakia, Slovenia, Spain, Sweden, United Kingdom.
In this website, I want to share my experience of searching Worldwide Customs decision databases effectively.
Appropriate HS code reduces Customs duties under the FTA
Considering the growing number of preferential trade agreements around the world, the important thing is how the HS code is used in origin determination; the relationship between the HS code and rules of origin is important when it comes to reducing customs duties by claiming preferential duty rate.
The study revealed that HS classification plays a pivotal role in determining the origin of goods in order to claim preferential tariff rates when adopting Free Trade Agreements.
In other words, the appropriate HS classification makes huge profits from Free Trade Agreements.
The purpose of this website is to share that knowledge for traders all over the world.
If you like the content follow us on Linkedin or send me a message from contact form.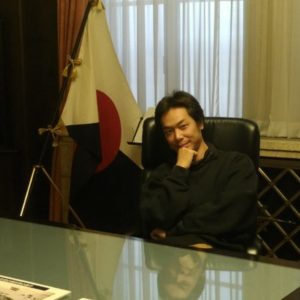 At the desk of Japan Yokohama Customs chief